Deal of the Week:
Lenovo ThinkPad E580 Only $549.00
34874312

SS207B#BGJ

Temporarily Out-of-Stock

Call for next available delivery
---
Discover printing solutions designed to ignite your productivity!
Getting Details
Functions include Copier, Printer, Fax, Scanner
Max Speed (color) 27ppm
Max Speed (B&W) 27ppm
Media Capacity is 300 sheet(s) (standard) 820 sheet(s) (max)
The HP Samsung ProXpress Pro Xpress SL-C2670fw Multifunction Printer features Near Field Communication (NFC), so you can tap, print and go. An intuitive touch screen provides ease of use, while print, copy, scan and fax capability delivers versatility. Including Samsung's Rendering Engine for Clean Page (ReCP) technology, the Pro Xpress SL-C2670fw provides up to 9,600 x 600 dpi effective output and its polymerized toner improves the overall quality and vibrancy of your color printing. Graphics and text are brought into sharper focus, while solid objects are overlapped to eliminate white gaps.
Achieve print speeds of up to 27 pages per minute (ppm). The 533 MHz dual-core processor, combined with 512 MB standard memory (expandable up to 1 GB), reduces completion time for even the heaviest print and copy jobs. So your business can speed up document processing to drive efficiency.
The printers' multipurpose tray supports media of up to 220 gsm (grams per square meter) in weight, offering more printing choices. Numerous labels, cards and envelopes can be printed using the multipurpose tray, virtually eliminating the time it takes to feed sheets one at a time.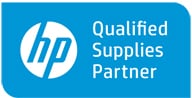 Media Type
Standard Cassette Tray: Plain Paper / Thin Paper / Thick Paper / Cardstock / Thicker Paper / Hole Punched / Transparency / Pre-Printed / LetterHead / Recycled / Archive / Bond / Label / Envelope / Cotton / Colored / Glossy

MP Tray: Plain Paper / Thin Paper / Thick Paper / Cardstock / Thicker Paper / Hole Punched / Transparency / Pre-Printed / LetterHead / Recycled / Archive / Bond / Label / Envelope / Cotton / Colored / Glossy

Scan to: HDD (SD Card), USB, Email, SMB, FTP, PC, WSD

Fax Compatibility: ITU-T G3

Fax Compression: MH / MR / MMR / JBIG / JPEG, Color Fax

Computer Connection:

Ethernet, USB 2.0

Unit, software, documentation

ENERGY STAR Qualified:

Yes

EPEAT Level:

EPEAT Bronze

Type:

Copier, Fax, Printer, Scanner

Media Capacity (max):

820 sheet(s)

Standard Media Capacity:

300 sheet(s)

Supported Memory (max):

1 GB

Memory: 512 MB
Maximum Memory: 1GB

B&W Copier Resolution (max):

600 x 600 dpi

B&W Copier Speed (max):

27 ppm

B&W Print Speed (max):

27 ppm

B&W Resolution (max):

2400 x 600 dpi

Color Copier Resolution (max):

600 x 600 dpi

Color Copier Speed (max):

27 ppm

Color Print Speed (max):

27 ppm

Color Resolution (max):

2400 x 600 dpi

Duty Cycle (Pgs./mo.):

60000 page(s)

Fax Transmission Speed (max):

33.6 Kbps

Printing Output Type:

Color

19.85"h x 18.5"w x 17.8"d

USB 2.0 Type B port
USB Type A port
RJ-45 Ethernet 10/100/1000 Base Tx port
RJ-11 port

Power Consumption
Ready: 18 W
Normal operation: 500W
Max / Peak: 600W
Sleep: 2.48W
WIFI Direct On Default, Power Off: 0.1 W
TEC: 1.7kWh

This product is subject to our return policy. Please see our complete return policy for details.

Compliant Standards:

Energy Star 2.0

Windows XP (32 / 64 bit) / 2003 Server (32 / 64 bit) / Vista (32 / 64 bit) / 2008 server (32 / 64 bit) / 7 (32 / 64 bit) / 2008 Server R2 Windows 8 (32 / 64 bit) / Windows 8.1 (32 / 64 bit) / Windows Server 2012 (32 / 64 bit) / Windows Server 2012 R2

Linux Red Hat Enterprise Linux 5, 6 Fedora 11, 12, 13, 14, 15, 16, 17, 18, 19 openSUSE 11.0, 11.1, 11.2, 11.3, 11.4, 12.1, 12.2, 12.3 Ubuntu 10.04, 10.10, 11.04, 11.10, 12.04, 12.10, 13.04 SUSE Linux Enterprise Desktop 10, 11 Debian 5.0, 6.0, 7.0, 7.1 Mint 13, 14, 15

Mac OS: X 10.5 ~ 10.9

Sun Solaris 9, 10, 11 (x86, SPARC) HP-UX 11.0, 11i v1, 11i v2, 11i v3 (PA-RISC, Itanium) IBM AIX 5.1, 5.2, 5.3, 5.4, 6.1, 7.1 (PowerPC)
Batch Add Products by Item #
We noticed you may be a Preferred Enterprise Client
Log into MarkITplace to access your company's standard products, custom pricing and other account-specific benefits