31777576

B0D40A

Temporarily Out-of-Stock

Call for next available delivery
Help protect your company's confidential information and control printing access by requiring users to authenticate at your imaging and printing devices with your existing proximity cards. In the past, the wide variety of proximity cards on the market made it expensive and cumbersome to support authentication via cards. HP Common Proximity Card Readers offer support for more than 43 card formats in a single card reader.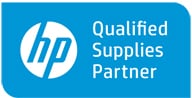 Batch Add Products by Item #